DBT is research-focused. When you buy through links on our site, we may earn an affiliate commission. Learn more
Liquid Web is a premium hosting provider known for its expert customer service and high speed.
Pros & Cons
Many beginner website buyers like to opt for shared hosting. Shared hosting uses one physical server to host multiple sites, which keeps the price low. Here are the pros and cons to keep in mind.
Many web hosting providers offer you incredibly cheap monthly plans. For context, many of them start at as low as $0.99 per month. However, they require you to customize, update, and set up your website solo.
This problem is what Liquid Web solves. Their starter packages offer to set up your website's technicalities so that you can focus on your business.
They also have a support team called Heroic Support that has studied technical issues and answers you within a minute.
Today, the company provides both managed VPS and cloud servers. It does not offer shared hosting, however. In this Liquid Web review, we'll look at all its features in more detail.
About Liquid Web
Liquid Web has provided web hosting since the company began in 1997. Today, it hosts over 45,000+ clients and several global data centers.
As of 2021, HostingAdvice rated it the best Premium Host. 
It continues to provide web hosting for half a million sites. Some of these sites include name brands like Home Depot and Porsche.
Liquid Web Hosting Features
Liquid Web has certain features available in all of its packages.
Some of these perks include:
SSL Certificates
Free migration
24/7 customer service
Dedicated IP address
Standard DDoS attack protection
Integrated firewall
Cloudflare CDN
Furthermore, it gives you several control panels to choose from, including:
Plesk Onyx, which has a beginner-friendly, WordPress-like board.
cPanel, which is affordable to share across many sites.
InterWorx, which is best for cluster (multi-server support)
When it comes to eCommerce and WordPress hosting, Liquid Web gives you no limit on the number of customers or plug-ins you can have. So, you might consider high customizability a key feature with Liquid Web Hosting.
Liquid Web's Heroic Support help also makes it unique from contenders. You don't just get help from a casual trained employee. Instead, you get service from technicians who have trained in different specialities like Windows or Linux.
They promise a wait-time of just 59 seconds for phone calls and live chats. We decided to test this and got answers within 30 seconds of reaching out. 
If you don't want to answer immediately, you could also send them a message at the Help Desk. Team members answer in a similarly speedy 30 minutes.
These features are great to do the tech work for you. But let's say you want to customize your site yourself. Doing so can bring a lot of new tech issues and terms you've never heard of. 
Thankfully, Liquid Web has a Knowledge Base to answer any questions you need in a user-friendly way.
Some of Liquid Web's most secure options make it a premium host. Within its plans, you can find web hosting tools for:
HIPAA Compliance
Dedicated Servers
Database Hosting
Magento Cloud
Server Clusters
Finally, Liquid Web has features that give it higher security than other web hosts. For example, it owns all the data centers where your servers would be.
They protect these centers with on-site technicians, camera surveillance, and 24/7 on-site security.
Liquid Web Hosting Plans & Pricing
Liquid Web currently has 14 different plans. The lowest packages run at about $12.67 per month, while the highest is around $1600.
Here's a shortlist of some of the most common packages you could consider:
WordPress and WooCommerce at $12.67/month
Managed VPS Hosting at $15/month
Dedicated hosting at $169/month
Scalable Managed Cloud Servers at $265/month
Note that each package has add-ons within them. For example, the beginner WordPress Package (called Spark) covers one site. But you can upgrade to the Builder Package, which gives you 25 sites with 5 TB bandwidth at $99.33/month.
For larger businesses or corporations, you might consider these plans instead:
HIPAA compliant hosting at $343/month
Database hosting at $1,498/month (+ One-time setup fee of $400)
High-Availability Multi-Server at $1,448/month (+ One-time setup fee of $400)
VMware Private Cloud at $1,599/month
These prices make Liquid Web one of the most expensive hosting options out there. For comparison, other sites offer starter hosting fees of about $1-5/month.
But for the security and support you get, it can take a load of stress off to have these features when your business starts growing fast.
FAQ's
Here are the answers to some commonly asked questions about Liquid Web.
Yes. It's biggest strengths are high customization, speed, and expert customer service. Although it costs a pretty penny, it's excellent for large websites.
Technically, yes. Liquid Web is easy to use and gives you managed web hosting to care of technical issues.
However, its packages might be excessive if you just need a simple website with occasional updates.
Yes. It has 4 WordPress hosting packages: Spark, Maker, Designer, and Builder. The Spark package hosts 1 site with 2 TB bandwidth, 15 GB storage, unlimited emails, Beaver Builder Lite, and iThemes. You can add more sites with the upgraded packages.
Liquid Web has three server locations in Central USA (Lansing, Mi), West USA (Phoenix, Az), and Central EU (Amsterdam, Netherlands). Liquid Web owns its own centers, and all three of them have on-site security 24 hours a day.
Who Should Use Liquid Web?
If you run a medium to large business or need to upload a lot of data to your site, Liquid Web is for you. Its packages for eCommerce, databases, and HIPAA make it one of the most curated hosting options for different companies.
You should also consider Liquid Web if having a hands-off technical approach is vital to you. It can be frustrating to figure out how to do updates, backups, and scaling when you need to focus on your business.
Liquid Web takes care of that hassle for you.
Final Verdict
Liquid Web may be pricey, but its high security and support features make it worth the cost. You can expect excellent customer service, near-constant uptime, and reliable hosting with every package you get.
If you want to try out their Heroic Support for yourself, contact them directly. You don't need to have an account to get instant help, and technicians can answer any questions with confident knowledge.
Liquid Web is a leader in Managed Hosting solutions for mission critical sites & apps with 99.9% uptime and reliability.
Liquid Web vs. Competitors
Liquid Web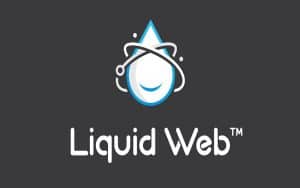 Liquid Web is a leader in Managed Hosting solutions for mission critical sites & apps with 99.9% uptime and reliability.
Product In-Stock:
InStock