Last updated: January 18, 2022

Looking for heart templates and shapes to cut out or color in? You'll find a huge range of heart patterns in all shapes and sizes on this page.
There are so many ways to use our printable heart templates: Cut out the heart patterns to use as stencils for craft projects, print them for your kids to color in, make Valentine cards and decorations, write heart-shaped love notes… the possibilities are endless! We even have a template for you to make paper heart chains.
Scroll down the page to see all our heart templates or click a link below to jump to a section of the page:
Simple Heart templates
Our heart templates come in all shapes and sizes so you can choose what works best for your project.
The three heart shapes are: classic heart, tapered heart, and rounded heart. The heart templates come in varying sizes, from large (approximately 7 inch size, 1 per page), medium (5 inch, 2 per page), small (3 inch, 6 per page), and mini (2 inch, 15 per page). There's also a page of mixed shapes and sizes from large to mini hearts.
Heart Card Templates
Make your own Valentine's Day cards using our heart-shaped folding card template!
Choose from a template where the card folds at the top or one where the card folds at the side. There is also a smaller version of the heart card template with two cards per page, in case you'd like to make mini-cards or save on paper.
Lined Heart Templates
Want to write a note on heart-shaped paper, either for yourself or for a kids' activity? Our lined heart templates are just the thing. Each heart has lines for writing, and you can choose from large or small versions of the template.
Paper Heart Chain Template
Making a heart chain is a super fun craft to do with the kids. Here's how to make a paper heart chain with our heart template. All you need is a printer and some scissors.
Step 1: Download & print the template
Download and print our paper heart chain template. The template can make two heart chains per page, and the hearts will be approximately 2 inches in height.
Step 2: Cut out the template
Cut out around one of the rectangles.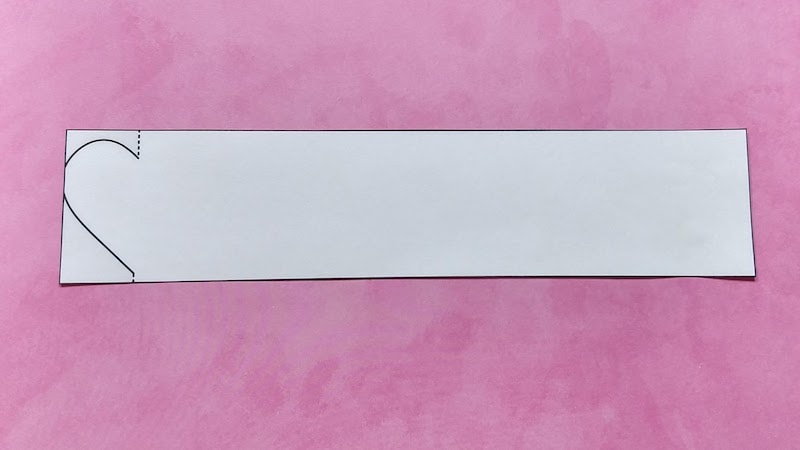 Step 3: Fold back and forth
Fold back along the dashed line.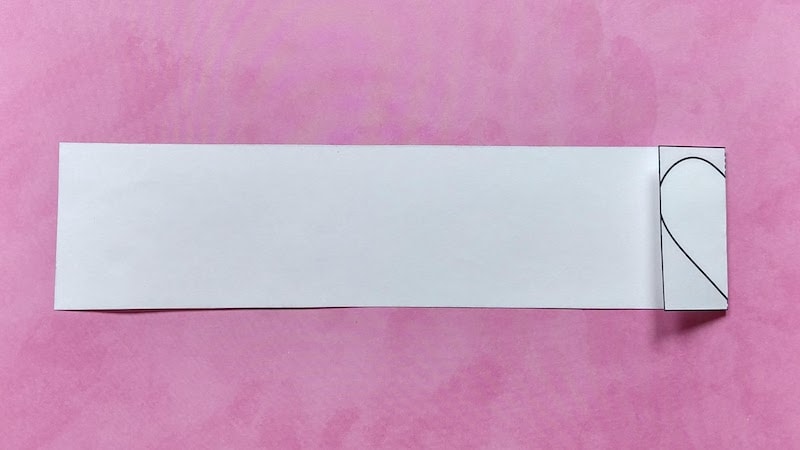 Continue folding back and forth like an accordion all the way to the end of the paper.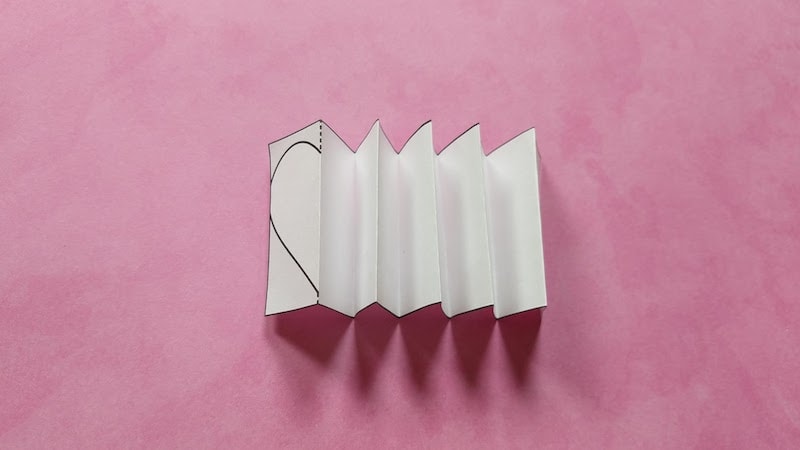 Step 4: Cut around the heart shape
Squash the "accordion" flat and cut away the gray area.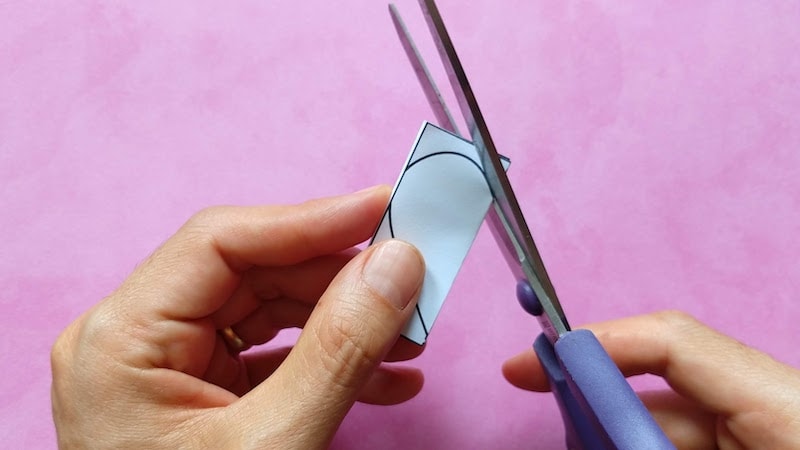 Step 5: Unfold to see your heart chain
Unfold the paper to reveal your paper heart chain! If you'd like to make an extra-long paper heart chain, then tape two or more chains together. Put the tape at the back where you can't see it.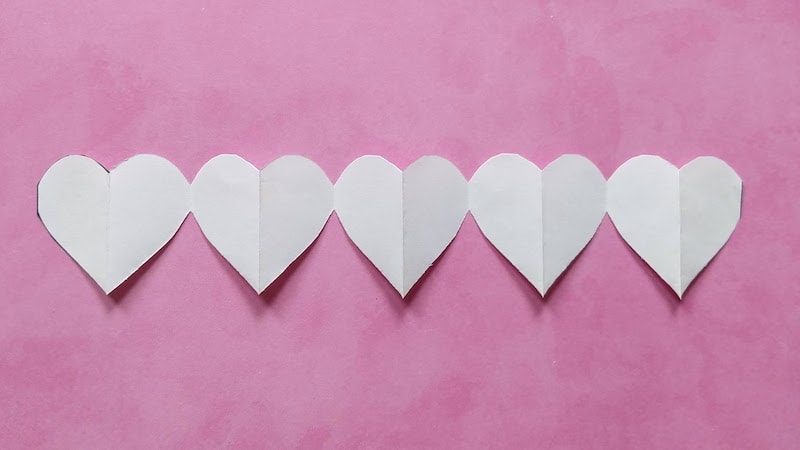 Heart Coloring Pages

Looking for heart coloring pages for Valentine's day, anniversary crafts, or just because they're sweet? On this page you'll find a huge range of free printable pictures to download and color in, from simple heart outlines, to detailed drawings for older children and adults.
Valentine's Day Coloring Pages

A collection of Valentine's Day coloring pages, from sweet Valentines and love heart designs to intricate patterns for older kids and adults to color in too!
More Project Ideas
If you liked our free printable heart templates you might also enjoy these pages:
×
This printable is for personal, non-commercial use only.