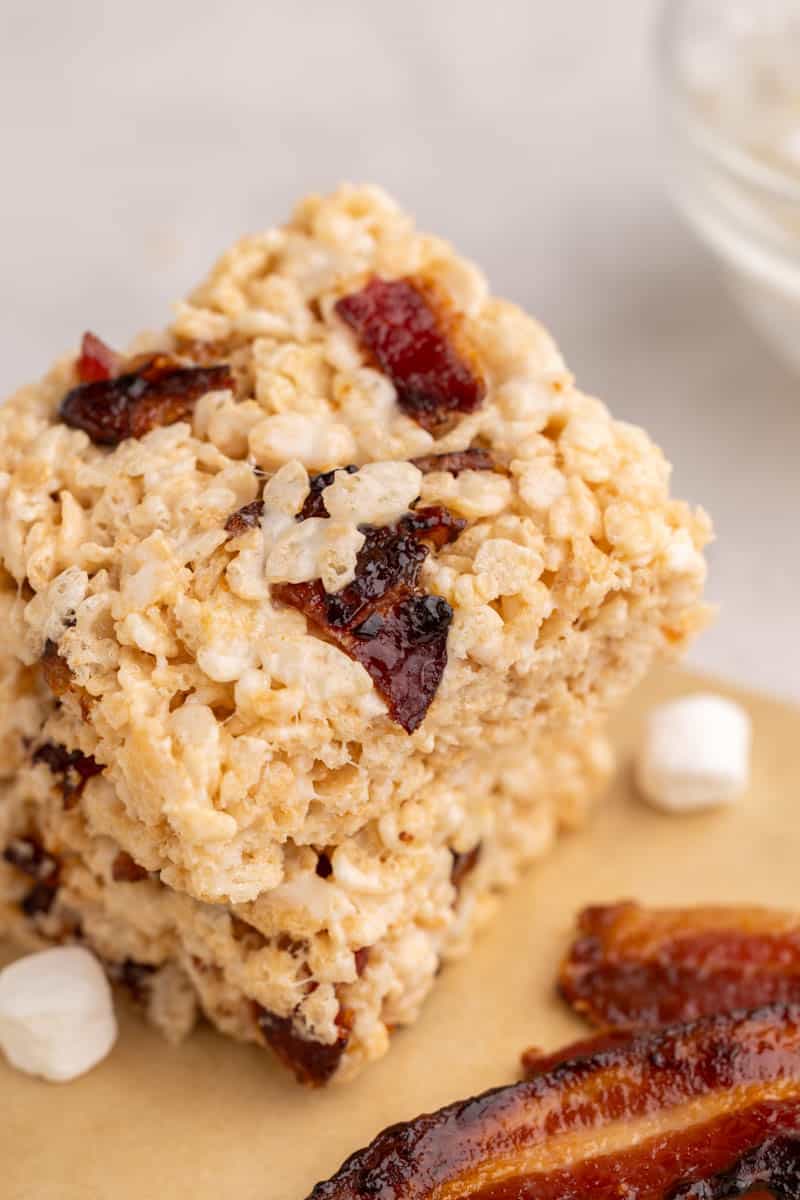 Rediscover the joy of Rice Krispie treats with a dash of savory surprise – introducing the irresistibly delicious candied bacon edition!
Candied bacon Rice Krispie treats beautifully merge the cherished nostalgia of childhood treats with the mature, savory undertones of bacon. This creation promises a harmonious dance of textures – the crispy snap of cereal combined with the gooeyness of marshmallows, punctuated by bits of delectable candied bacon. Every bite promises a delightful surprise, offering a dessert experience like no other. The flavors manifest as a sweet initial taste with a lingering savory finish, capturing the essence of both main ingredients.
Frequently Asked Questions
Why candied bacon?
Candied bacon offers a blend of savory and sweet, enhancing the overall flavor profile of the Rice Krispie treat.
Troubleshooting
If your mixture feels too dry or isn't sticking together well, it might be due to overcooked marshmallows. To remedy this, you can add a little more melted butter and reheat gently, ensuring not to overcook.
Substitutions
Marshmallows: Vegan or plant-based marshmallows can be used.
Butter: Substitute with refined coconut oil or plant-based butter.
Bacon: Turkey bacon or coconut bacon can be used for alternate flavors or dietary preferences.
Tips From the Chef
Ensure marshmallows are completely melted to get a smooth, uniform mixture.
Pressing down the mixture while still warm helps in achieving a consistent texture.
Using parchment paper not only prevents sticking but also aids in evenly pressing the mixture.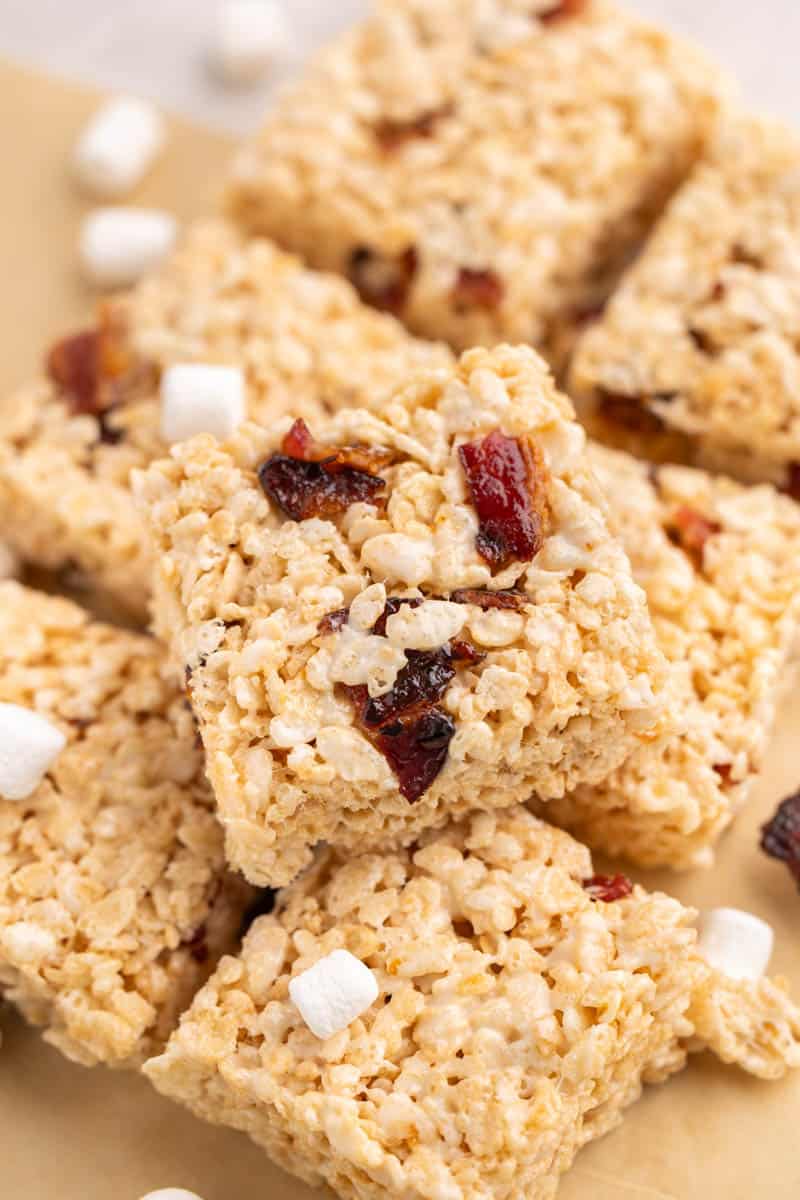 Storage & Reheating Instructions
Store in an airtight container at room temperature for up to 3 days.
More Rice Krispie Treat Goodness