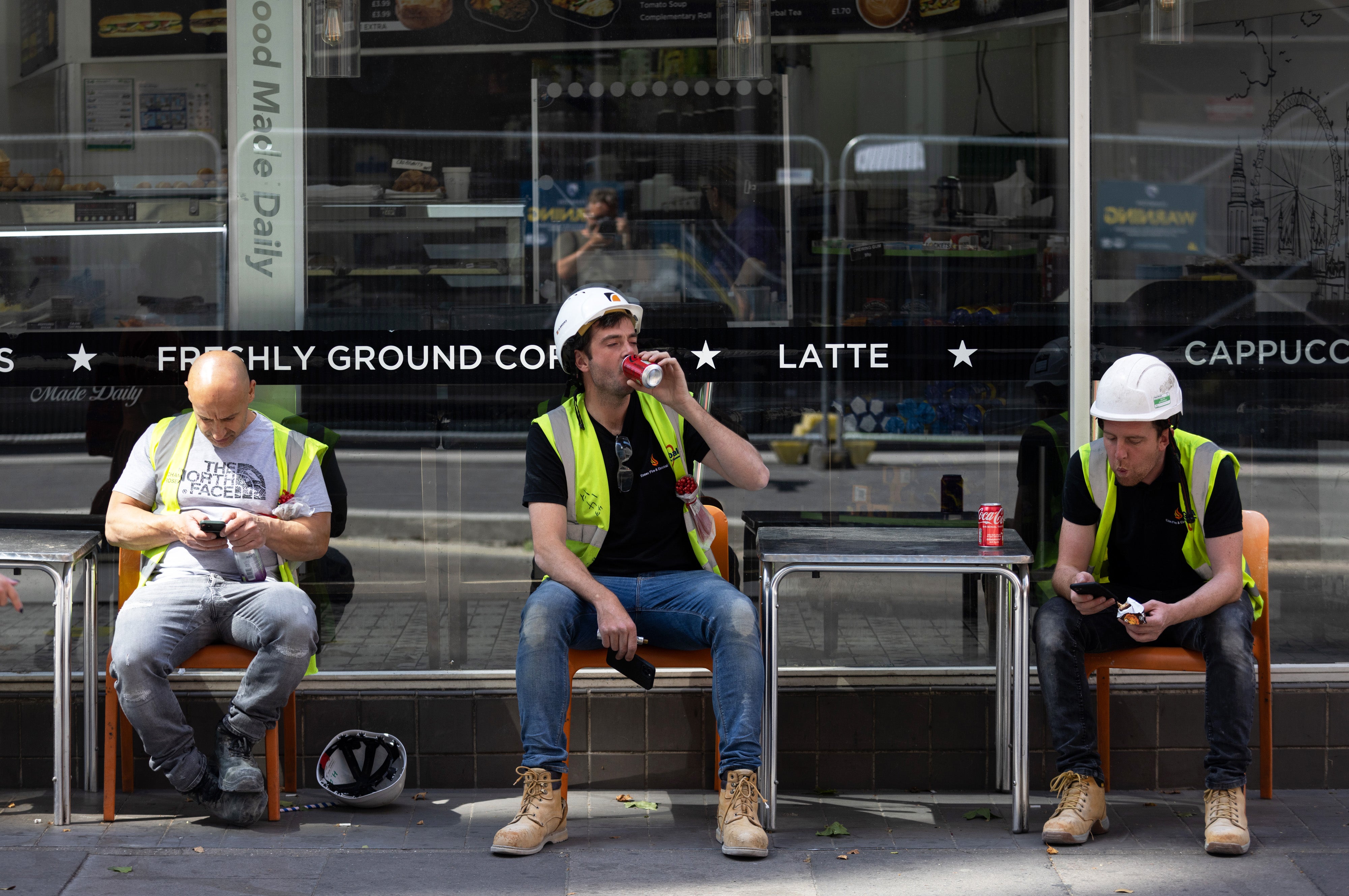 Global warming is draining tens of billions of dollars in economic productivity every year from some of the world's biggest cities, according to new research from the Atlantic Council.
The problem is the effect of extreme heat on workers. The report estimated that annual worker productivity losses amounted to $44 billion on average across the 12 cities included in the research. That figure is projected to rise to $84 billion by 2050 unless heat-trapping greenhouse gases are drawn down, the analysis said.
"Climate-driven heat is changing the way we live and work, yet current awareness of this silent and invisible threat is dangerously insufficient," said Kathy Baughman McLeod, senior vice president and director of the Adrienne Arsht-Rockefeller Foundation Resilience Center at the Atlantic Council, in a statement accompanying the report's release. 
The researchers examined a range of cities, from the Greek capital of Athens to the Indian capital of New Delhi. In the United States, they studied Miami and Los Angeles.
They found that as productivity losses mount, cities will have fewer financial resources to pursue climate adaptation and resilience measures—creating what the authors called the "pernicious effects" of urban heat. Researchers projected that by 2050, more than 970 cities would experience average summertime high temperatures of 95 degrees Fahrenheit, compared to 354 cities today.
Yet cities continue to grow as rural economies shed workers, forcing tens of millions of unemployed and underemployed people to urban areas. According to the World Bank, 4.4 billion people, or 56 percent of the world's population lives in urban areas. That figure is expected to swell to 6 billion by 2045 based on population growth and migration projections.
"Heat's disproportionate impact on cities—and the ironic reality that more and more people are flocking to them due to escalating climate impacts elsewhere—compelled us to quantify and explore the economic and social ramifications of our roasting planet," Baughman McLeod said.
Productivity declines will vary by cities based on their core economic sectors, geographic location, history and culture, and other socioeconomic factors. As a result, "Cities in the Global South face greater, more rapidly increasing impacts from worker productivity as a share of output in low- or middle-income cities," the researchers said. They include Bangkok, Thailand; Dhaka, Bangladesh; Freetown, Sierra Leone; and New Delhi.
Dhaka, for example, is expected to see an 8.3 percent loss in worker productivity as a share of total economic output, the report found, while Bangkok will see a nearly 5 percent reduction. "These losses are particularly damaging to lower paid sectors," with outdoor workers losing 40 percent of their economic output, the analysis found.
Freetown, a West African coastal capital of 1.27 million people, will go from nine to 120 extremely hot days by 2050. Nighttime temperatures will also rise, a "critical aspect of predicting injury and loss from extreme heat," the analysis states. The city, which recently named a designated heat officer, has initiated a campaign to plant 1 million trees and is working to provide shading structures for female traders in three large open-air markets.
"We will continue to work to protect Freetonians from this invisible threat," Mayor Yvonne Aki-Sawyerr said in a statement.
Wealthier cities also will experience deep economic pain from lost productivity.
In Miami, the combination of increased heat and humidity is projected to double economic losses—from $10 billion to $20 billion—over the next three decades. In a statement, Miami-Dade Mayor Daniella Levine Cava, noted that extreme heat takes a particular toll on "our most vulnerable outdoor workers and shut-ins." She said the city is working to add more green infrastructure, including expanding its tree canopy, to ease outdoor heat stress.
Los Angeles, which currently experiences nearly $5 billion in lost worker productivity in an average year, according to the analysis, also will see a doubling in heat-related economic losses, to $11 billion, by 2050. All sectors of the city's economy will be affected but disproportionate impacts would be felt on construction workers, the analysis said.
London, with a generally milder climate than many southern cities, "is unprepared for episodes of high heat, which are happening with increasing frequency." The problem will be compounded by heat stress on infrastructure such as highways and rail lines that are aging or not designed to withstand hot temperatures.
"In the Northern Hemisphere, this past summer painted a stark and terrifying picture of the devastating impacts of our steadily warming planet, where extreme heat currently kills more people worldwide than any other climate-driven disaster," the analysis states.
Other cities evaluated in the report are Buenos Aires, Argentina; Monterrey, Mexico; Santiago, Chile; and Sydney.
Reprinted from E&E News with permission from POLITICO, LLC. Copyright 2022. E&E News provides essential news for energy and environment professionals.