DBT is research-focused. When you buy through links on our site, we may earn an affiliate commission. Learn more
Pros & Cons
InMotion Hosting, like all other hosting companies, has things it does well and some things it still struggles with. 
InMotion Hosting is a top web hosting company that seeks to give customers the great quality they deserve. 
They are known for making the entire process incredibly convenient for new customers to get set up as well as offering advanced services like an SSL certificate for free.
In this InMotion Hosting review, we are going to cover all of the nitty-gritty details we can find. That includes any pros and cons, their features and pricing, and some common questions that other interested parties have had.
This will be a comprehensive breakdown of the company and what it offers. 
About InMotion Hosting
InMotion Hosting was founded in 2001 and has over two decades of hosting experience. They have an office in Los Angeles for West coast companies and one in Virginia Beach for East coast companies. 
With over 200 employees, InMotion Hosting offers its hosting services at competitive prices with 24/7 support for its clients.
InMotion Hosting Features
Individual features are what set InMotion Hosting apart from its competitors.
They have an intense threat defense system in place to ensure all of their user's private information is completely secure. InMotion takes cyber terrorism seriously, and it shows in how they defend their clients. 
If you happen to have a previous website or are trying to migrate from one web host over to InMotion Hosting, then the process is made easy for you. There is a step-by-step guide on InMotion Hosting that walks you through the whole process, making it easy to do.
InMotion Hosting has a guaranteed uptime of 99.9%, with the .1% allowing for unforeseen issues. According to uptime robot, InMotion Hosting holds to their guarantee, with the uptime rarely dropping below the promised 99.9%.
One of InMotion Hosting's top features is customer support, which is available at all hours every day of the year.
You can contact them over the phone, through email, in a live chat, and even via Skype if necessary. 
InMotion Hosting Plans & Pricing
Monthly plans are available, but most customers go with yearly or bi-yearly hosting plans. The longer you commit, the cheaper it will be. However, full payment is always required upfront. 
This is a great option for either those just starting or smaller projects that don't require too much to get up and running. The launch plan gives a maximum of two websites and ten email accounts, so it's more useful to smaller business websites. 
Bi-yearly = $10.99 per month
Yearly = $11.99 per month
Monthly = unavailable
This option is significantly larger than the launch plan and should be enough for most businesses to work off of. The key number here is 50. You can have 50 email accounts, databases, and allowed websites.
These resources are more than enough for most website owners. 
Bi-yearly = $14.99 per month
Yearly = $15.99 per month
Monthly = unavailable
This option is overkill, but large businesses may get some added benefits from the pro package. You'll have priority support and a limitless amount of email accounts and websites to work with. If needed, you'll also have access to 100 databases and allowed websites. 
Bi-yearly = $23.99 per month
Yearly = $24.99 per month
Monthly = $27.99 per month
FAQ's
Here are a few frequently asked questions people tend to have about InMotion Hosting. 
Absolutely. With two decades of web hosting experience and a great track record to match, it's no wonder that InMotion Hosting is one of the most highly rated web hosts. 
InMotion Hosting is good for any level of customer that wants to use their services. Their customer service is top-notch for any customer questions that may arise, and they have programs and features good for those new to the process.
These features include an easy static website setup process or allow you to install any kind of website you're looking to add. There's also a user-friendly email setup that features a simple user interface and full customization of the addresses, passwords, and mailbox quotas.  
InMotion works with over 300 applications, and among that huge portfolio is WordPress. They even offer specific WordPress Hosting if you need a specific format for WordPress. 
There are two main InMotion servers in the US, so be sure to pick the one closest to your area for maximum speed and benefits. There is one in Los Angeles for the West Coast and one in Virginia Beach for the East Coast. 
Who Should Use InMotion Hosting?
Anyone who needs some form of web hosting should use InMotion Hosting. 
InMotion Hosting offers specific packages and plans for any level of company or business that needs web hosting. With their portfolio of over 300 applications that they work with, there are very few companies that won't work well with InMotion Hosting. 
They aren't the cheapest option on the market, which may turn away some people, but their prices are competitive, and you are guaranteed to get the bang for your buck.
Final Verdict
If you or your business are looking for a web hosting company that you can trust, then InMotion Hosting will be the perfect fit. The sheer versatility of the plans offered, as well as potential applications that InMotion Hosting can work with, makes it a great fit for just about everyone. 
The pros outweigh the cons by a huge margin, and the number of features dwarfs most other web hosting companies. The pricing is competitive and fair.
Plus, the company has been around for so long and had so much experience that it's easy to trust that InMotion Hosting will give the best service out of any of its competitors. 
If you've been on the fence about which website hosting company to choose from, then hopefully this InMotion Hosting review has helped you to make your decision. Head over to InMotion Hosting's website and pick the package that suits your needs!
Premium web hosting with 24/7/365 customer support, 99.99% uptime, and a risk-free money-back guarantee.
InMotion Hosting vs. Competitors
InMotion Hosting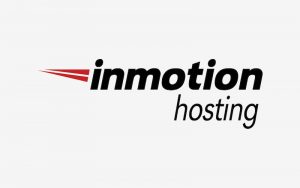 Premium web hosting with 24/7/365 customer support, 99.99% uptime, and a risk-free money-back guarantee.
Product In-Stock:
InStock