Disclosure: This post may contain affiliate links. This means, we may receive a small commission if you choose to purchase something from a link we post (including links to amazon.com because we are a participant in the Amazon Services LLC Associates Program.) Don't worry, it won't cost you anything.
***Thanks to Shutterfly for sponsoring this post. They have so many beautiful products to choose from!***
Teens.
So often you hear people say that word with a little bit of dread. 
Sure, sometimes raising teenagers can be difficult; however, there is also much joy and fun that comes along with it too!
We truly have a blast with our teens and I'm trying my best to soak up every moment and REMEMBER these days!
Shutterfly is with you every step of the way to document the best of times with those maturing kiddos and get them set up with gear to make their spaces and lives a little brighter!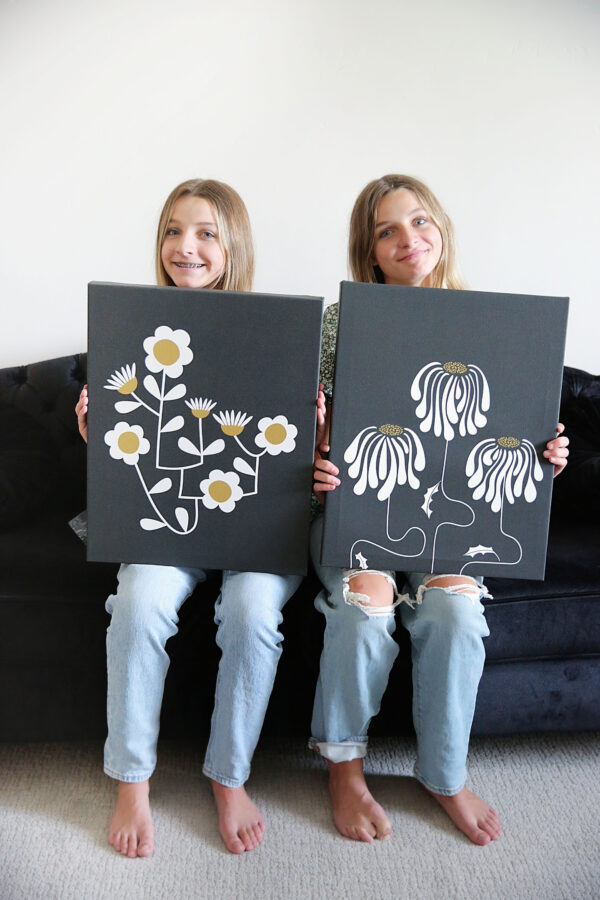 Did you know that Shutterfly doesn't JUST carry personalized photo products?
Did you know they have tons of products designed by amazing, independent artists from all over the world?
This new custom independent artist led assortment is the best way to personalize your teens space with THIER style.
 From journals to mugs to water bottles to photo tiles – you'll find it all!
I grabbed a few new things for my twin daughters, and we couldn't be happier with what we found!
 Wall art.
It's sometimes difficult to find unique wall art that fits the trends my kids are loving. I'm so excited about the newer wall art options at Shutterfly! 
There are TONS of gorgeous designs that you won't find anywhere else!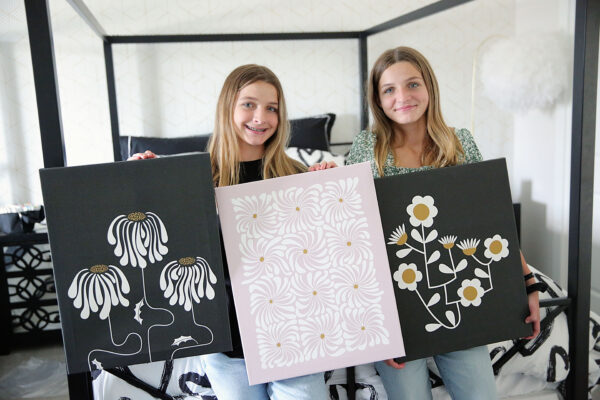 My girls loved these modern botanical wall art pieces!
They coordinate so well together without being too "matchy".
Here are the ones we snagged (Left to right):
1. Mod lazy daisies
2. Mod daisy grid
3. Mod hanging floral 
I feel like the mustard yellow touches really brings things together. They pair beautifully with the black and white bedding and other bedroom accents!
I love that there are several sizing options so you can pick the size just perfect for your space.
Plus, the quality is top notch.
There are really SO many different designs to choose from!
No matter what your decor style – from modern to farmhouse – I'm seeing so many perfect pieces for that blank wall in your house that's been driving you insane.
It's never been easier to make YOUR space YOURS and give it a breath of new life!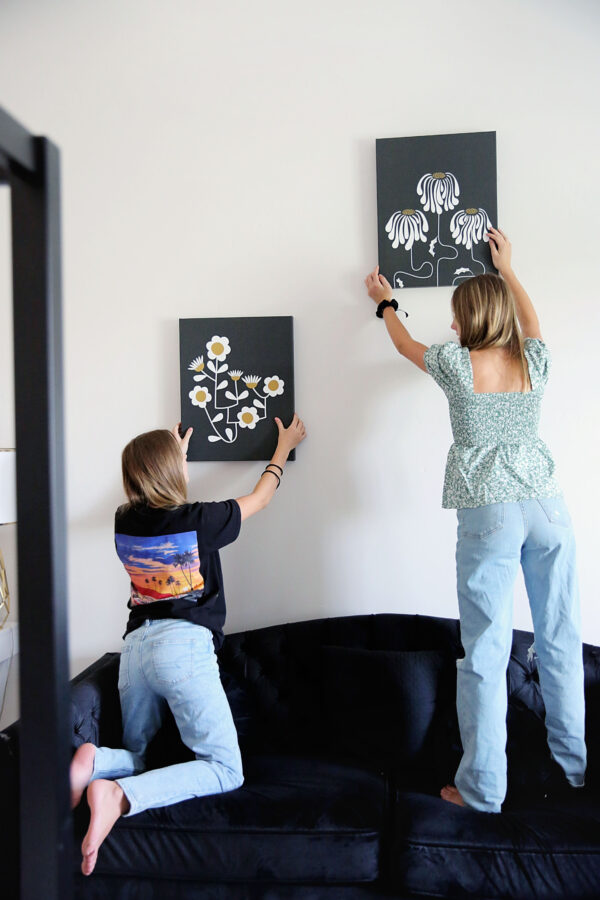 These gorgeous notebooks and journals are one of a kind.

Journaling is a wonderful thing for teen as they grow and process so many new emotions!
Notebooks are a necessity for school.
Why not have the prettiest of both?
The designs to choose from are absolutely stunning and there are TONS!
Abstract or floral? Bright or muted colors? No matter what you love, Shutterfly has a design to fit!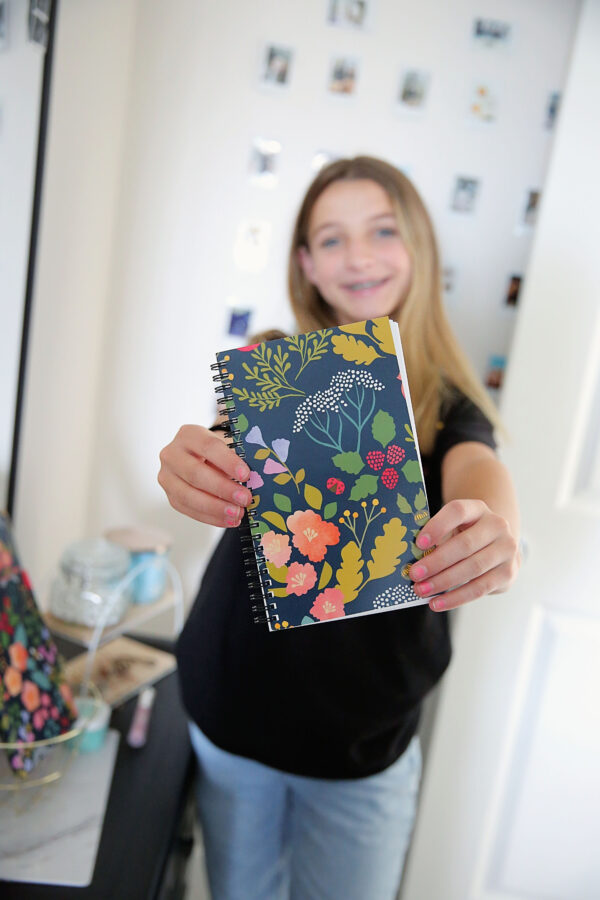 I really like all the different sizing options for these too! 
Some fit perfectly in a backpack so they can go along to school with your kiddo or to the office with you.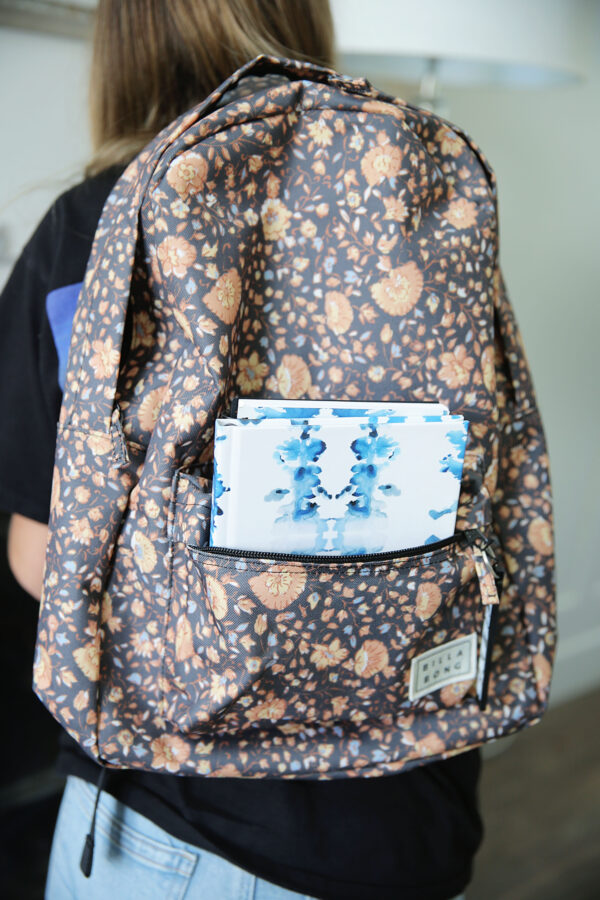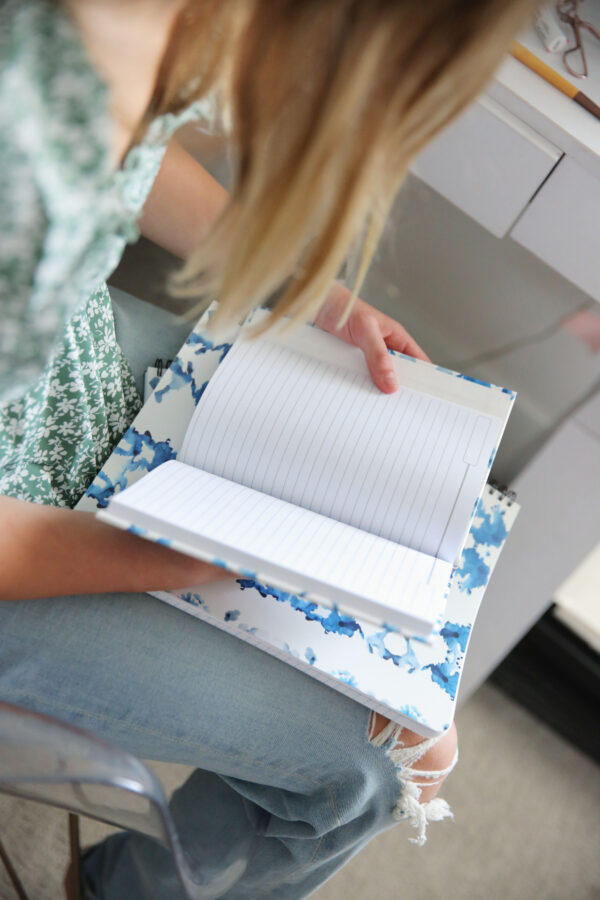 You're getting high quality, artistically designed notebooks and journals (and more!) all at the Shutterfly prices we love!
I'm truly so excited about this new custom line from independent artists. 
From journals to mugs to water bottles to photo tiles – Shutterfly's new assortment has it all and you must give it a look!
Be sure to use code: SHOPSTYLEANDREA for an additional 5% off all existing sitewide promos!