How To Use Gamification For Organisational Development?
The concept of gamification has been around since the 1960s. However, it seemed to be loosely defined, hence creating confusion in the markets, unreasonable expectations and failure in implementation. An updated definition was required to let people know exactly what gamification is and what its purpose is. Back in 2014, Gartner Inc sought to redefine gamification. They defined it as "the use of game mechanics and experience design to digitally engage and motivate people to achieve their goals". This explanation proved to be quite an interesting one. Not only does it cover the types of gamification, structural gamification (game mechanics) and content gamification (experience design), but it also highlights the importance of engaging audiences and driving motivation.
What Is Gamification For Organisational Development?
In recent years, gamification has quickly overtaken the world of Learning and Development. Professionals across the globe are realizing that gamification for organisational development is one of the best ways to motivate people to change behaviors, develop skills, and drive innovation. According to a study by eLearning Industry, 89% of employees claim that if a task is gamified, they feel eager to complete it and are in a competitive mood. Gamification for organisational development is simply a way to engage employees in their training, but by keeping them interested in training, organisations are enabling employees to achieve their goals. Using gamified activities is estimated to increase motivation by 48%.
Game Mechanics For Organisational Development?
There are two types of gamification: structural and content. With the idea of making learning and training more fun and structured, structural gamification or game mechanics refers to the use of points, bullets, challenges, and leaderboards. Gamification mechanics is a way of exploiting a user's underlying motivation of improving their skills by offering them extrinsic motivation like rewards, points, and standings. Game mechanics include:
Points: Points are means to measure accomplishment and monitor progress by keeping score and establishing status.
Levels: Levels are indicators of milestone achievements. As and when participants accumulate a certain number of points, their level in the training automatically rises, increasing in turn the difficulty of the module.
Challenges: Challenges are not only keeping people interested, but they are also a way for organisations to test the employee's knowledge and skill by assessing them through unique business challenges.
Leaderboards: One of the best ways to motivate employees into contributing to tasks with all that they've got, is by adding a social aspect to points and comparing them to others. This gives individuals a chance to stand out of the lot and form new relationships with their counterparts.
Pillars of Gamification for Organisational Development?
Gamification within organisations has a significant impact on employee engagement, motivation, and psychology. These 4 pillars of gamification act as its motivators of performance.
Achievement: Everybody has the innate want to be well-versed and proficient in something. We work to attain mastery in our skill sets, professions, or hobbies.
Recognition: When somebody has their work acknowledged or appreciated, it makes for the strongest form of motivation.
Competition: This gamification pillar appeals to people's desire to make a mark by standing out among their colleagues. Healthy competition is what gamification is rooting for, while clumsy implementation of the same can poison initiatives and, thus, relations.
Valuables: This addresses avoiding the loss of something or gaining something new. Value can be added to something in the form of points one will earn over the course of their module, a competition to win funds for an idea, or even a promotion.
Employee Engagement And Culture: An Important Aspect Of Success
Business leaders, all over the globe, have been challenged with harnessing their organisation's culture for marketplace success. An outgrowth of leadership itself, one's culture can be moulded to meet organisational goals. A Booz & Company study from 2013, surveyed 2,200 executives, managers, and employees from a range of companies across the world to understand culture's role in enabling organisational change. In the study, 86% of C-level executives and 84% of all managers and employees stated that culture is critical to their organisations' success. 60% see it as a bigger success factor, bigger than their strategy or operating model. About 75% of the respondents of the study felt that their company needs significant culture restoration talking closely about the proportion of people disengaged at work. Employee gamification training or gamified training modules is one of the most effective ways to let employees know that their organisation cares.
How Are Businesses Currently Using Gamification?
The power of gamification for organisational development can best be seen through improvements in employee morale and productivity. Organisations that have implemented gamification in their learning and development functions are Coca-Cola, Microsoft, The Protein Chef, and many more.
Specifically, The Protein Chef established a program that rewards employees with free protein bars for reaching their monthly health goals. UBS Financial Services Group also gamified their six-week online onboarding training program. Not just companies, but countries too use gamification techniques to propel success. The United Nations used gamification techniques to help The World Food Programme reach its goal of distributing food to 100 million people in 2016.
Benefits Of Gamification In Business
Gamification can create a buzz among diverse groups of employees and can thus be implemented in all kinds of training. A major part of today's populace has spent their time around games. As a result, they connect with gamified content. Customer service, sales training, technical training or onboarding, and gamification can be applied successfully to all types of training.
Gamification drives employee motivation. Elements such as points, badges, and leaderboards encourage and motivate employees to do better as they make learners feel responsible for their position among the group and their peers.
Gamification delivers a customized learning experience. Gamified training modules can be moulded in accordance with the learner's skill level. On lower skill levels, like novice or beginner, learners get instant feedback on their performance and, thus, pointers on where they can improve.
Gamification provides a virtual environment for learners to improve their skills in the real world. When employees get to practice their skills and behavior virtually in a gamified setup, they are in a scenario where they can learn from their mistakes and explore the best possible ways to improve upon those skills through relatable scenarios.
Gamified simulation improves decision-making skills. Gamified training puts learners in scenarios where they need to make frequent, important decisions. People learn from their mistakes. Thus, it's best to build those scenarios virtually to prepare them for when such a situation arises in reality.
How Can Gamification Boost Business Results?
Rebuilding employee trust by increasing employee engagement is vital to staying relevant in a world of continuous change. Organisations that fail to move with these changing times are already losing ground. So, how does gamification for organisational development help businesses in staying relevant and boost results?
Engagement: Employee engagement shares a direct link with organisational development. Without engagement, an organisation is unable to align its force toward one goal. Through gamification, employees are involved in personal and social growth. This is essential to motivate employees and keep them excited for what's next.
Learning and Onboarding: Gamified training can keep learners interested right from the start of the onboarding process. Employees start at the beginner level and advance as they grow in their understanding of the company's regulations and processes. This gives them perspective about their involvement in the company.
Adapt to Change: Human competitive spirit coupled with the excitement and desire to progress in the levels of a game and, more importantly, the company. This keeps them engaged throughout and thus helps smoothen the process of adapting to changes.
Alignment with organisational goals: Gamification is the best way to promote desired behaviors that lead to organisational goals. It connects employees and companies through objectives that align with organisational values.
Concluding, gamification for organisational development engages employees in their training by fostering engagement and enabling them to achieve their goals.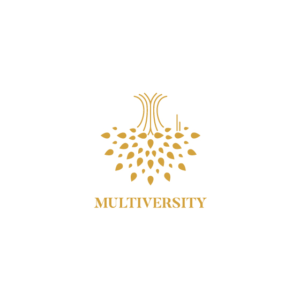 Multiversity Pvt. Ltd
Multiversity works with organizations across the globe as a preferred eLearning development partner for their training needs.
Originally published at www.multiversity.co.in.